2022 Spiritual Development with Rosie Kennedy
Contact Rosie or the church to find out more.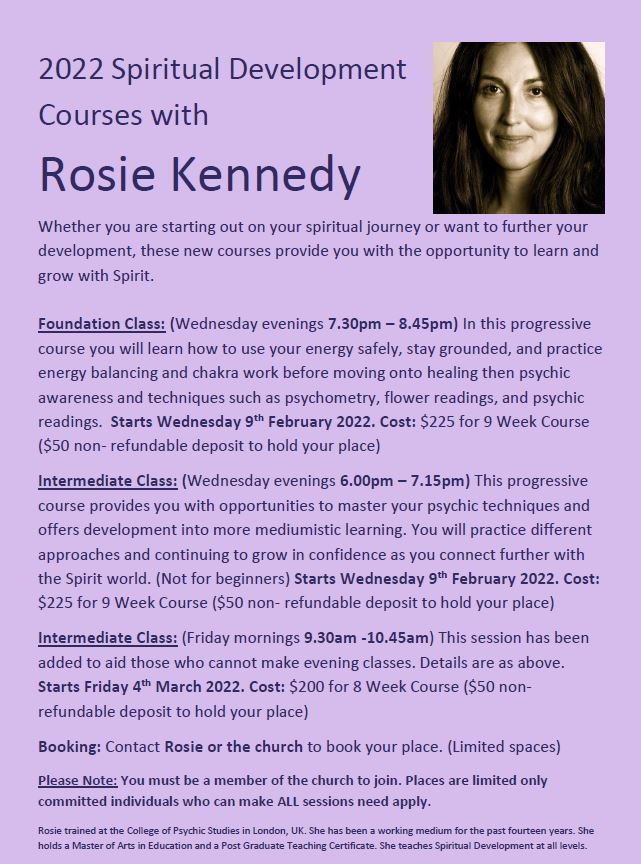 Sound Healing Journey Workshop
Church members and friends may be interested in this event, which is being held at our church. Follow the link below to find more information and book your place at the Sound Healing Journey Event, being held on Saturday 19 February 2022. Places are limited and all COVID-19 restrictions must be adhered to.
Link here: Sound Healing Journey Newcastle